UPVC Doors & Window Lock Repair and Replacement in Loughborough
UPVC doors and windows are immensely popular in Loughborough and across the UK, which means that as professional locksmiths, we've had a lot of experience repairing and replacing the locks on them.
UPVC door locks and UPVC window locks are prone to numerous problems that, at Locksmith Loughborough, we're more than experienced and qualified to deal with. If your door or window locks are not working correctly, or the hinges on your doors are not aligned, then we're always on hand to help you to restore them and make sure that your home is completely secure.
Locksmith Loughborough provide an affordable service that you can count on for any UPVC emergency that occurs during the day or night. For any problems with UPVC door locks, you can call us today for a completely free call out and free estimates on all our services.
Contact us for UPVC locks, hinges and handle repairs on 

01509 323523
Our UPVC Door and Window Lock Services in Loughborough
The locksmiths at Locksmith Loughborough have experience tackling a range of common and uncommon UPVC door lock, window lock, and hinge problems. If your door has started to drop, the door handle has become stiff, or the lock mechanism has stopped locking securely, then we can help.
Many UPVC lock problems can be repaired quickly and efficiently, but where repair isn't possible, Locksmith Loughborough can handle full lock replacements. The locks that we can install are all of high quality and if you choose to upgrade your locks, you can rest assured knowing that the locks will be British Standard insurance approved.
The services that we provide for UPVC, include:
UPVC Door Lock Replacement
UPVC Window Lock Replacement
UPVC Hinges Repair & Re-alignment
UPVC Hinge Realignment
Whether you need UPVC window lock replacement or UPVC door lock replacement, you're guaranteed a quick response and an affordable price when you choose Locksmith Loughborough. Call us today to arrange for emergency lock replacement and UPVC hinges repair & re-alignment, or to learn more about the services that we provide in Loughborough and the surrounding area.
Our Patio Door Lock Replacement Services in Loughborough
UPVC front doors aren't the only doors in your home that need to be safe and secure 24/7. If you're having trouble with your patio door lock or sliding patio door locks, the Locksmith Loughborough are still the best service in Loughborough to call!
We specialise in multiple patio door components, including:
Patio Door Hinges
Patio Door Handles
Patio Door Locks
Sliding Patio Door Locks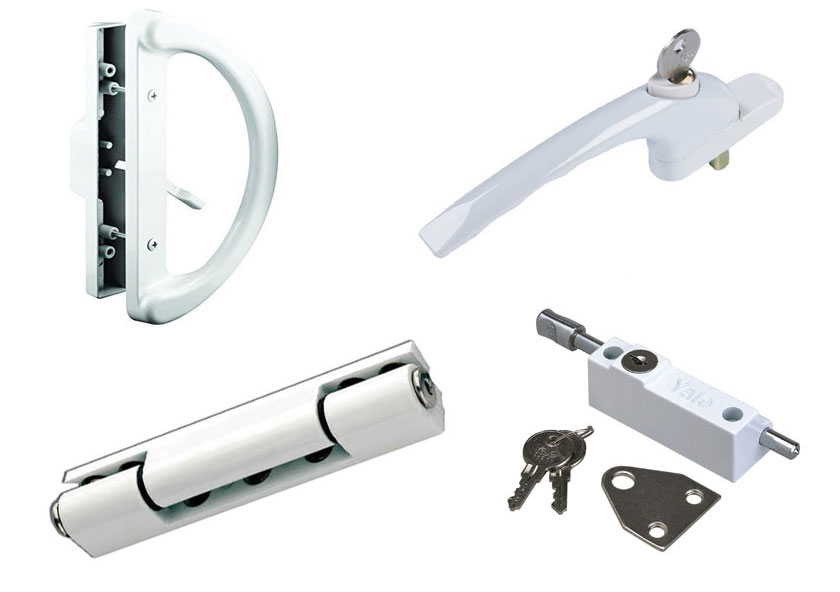 If you require patio door lock replacement, patio door hinge realignment, and patio door handle replacement, or sliding door lock replacement, then please call Locksmith Loughborough today. We are available 24 hours a day, so don't hesitate to call us if you have an emergency lock problem.
Pat Lock Installation in Loughborough
Patio door hinge re-alignment and patio door handle replacement can help you to better secure your home, but the security of your patio door can go one step further than repairs and replacements.
A pat lock is a special mechanism that significantly increases the security of patio doors. By attaching the patlocks to your door, you make the door much less vulnerable to intruder access by strengthening one of the weakest points of the door.
At Locksmith Loughborough, we can supply and fit patlocks to patio doors to help you enhance your property security. For any homeowner that is concerned about their patio doors, a patlock French door lock is the answer.
UPVC or Patio Door Emergency? Call Locksmith Loughborough Today
Need sliding door lock replacement? Want a professional to look at your window security locks? Concerned that your UPVC door lock mechanism is starting to fail? Whatever your concern, you can call Locksmith Loughborough for a guaranteed service that will restore your door and window locks as quickly as possible.
A broken door or window lock should never be ignored, so call us today for a free quote on an affordable lock repair or replacement!
Contact Us On

01509 323523
Limehurst House
Bridge Street
Loughborough
Leicestershire
LE11 1NH
01509 323523
Free Call Out, Quotes & Estimates